16 Dec

Second RECYN Plant at The Mt. Muro Project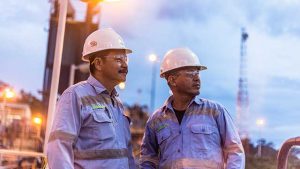 Following its success at the Mirah project, the RECYN Technology has now been applied to a second project: the reborn Mt. Muro project which is also located in Central Kalimantan. This project has a similar mineralization to Mirah being high silver, low sulphidation, epithermal, narrow vein ore body.
Many of the lessons learned with the Mirah RECYN plant have been applied at Mt. Muro, which has a 50% larger throughput than Mirah, recycling 1.5t NaCN per day.
A note for the record: Part of the plant modification at Mt. Muro entailed converting the recovery circuit from Merrill-Crowe to carbon, in spite of +100g/t silver levels.  Another myth overturned.